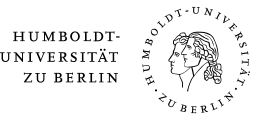 Introduction into the 'Fachkursvergabe'
General information on the 'Fachkursvergabe' and its process. Absolutely essential to read prior to a participation in it!
In order to understand the Fachkursvergabe, its function and how it works, it is essential to read the information provided on this page - for any questions not answered here please send an email to the Fachkursvergabe.
By the way: (almost) all of these information are also available in the
Infoblatt zur Fachkursvergabe.
ERASMUS students: Other than through this page you may inform yourself by reading the
Information for ERASMUS students (in English) or by contacting the ERASMUS coordinator of your correspondent faculty.
The basics: Fachkurse and the Fachkursvergabe:
When are these courses scheduled? ↓
What's the main idea of the 'Fachkursvergabe'? ↓
What exactly is the priority? ↓
Additional information on the priority ↓
About the process of the three application rounds:
When do they start? When is the deadline for handing in the application form? ↓
How do I find out, which courses are being offered? ↓
Round 1 has started! How do I apply for courses? ↓
A bit of advice for a successful vote ↓
What happens to my application / how are participants being determined? ↓
How and when do I figure out, in which courses I have become a participant or a follow-up? ↓
The first round is over and I have become a follow-up in a course. What does that mean? ↓
Round 2 has started! What's different from round 1? ↓
Round 3 has started! What's different now? ↓
How can I enrol into more courses after round 3? ↓
What else might be of importance?
I have received a place in a course, but don't want to keep it. How can I reject it? ↓
I have been admitted to the Humboldt University just recently. How can I receive places in courses? ↓
I am a bachelor student, about to begin the "Vertiefungsstudium". What do I need to know? ↓
I am not a student of the Humboldt University, but would like to participate in courses (status as a "Nebenhörer"). What do I need to know? ↓
I would like to apply for a hardship case. How? When? What does that mean for the FKV? ↓