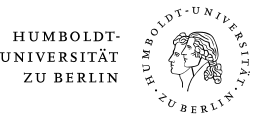 Topics for final degree theses (BSc, MSc, PhD)
Are you interested in organismic botany as a field of research? Then you are welcome to write your bachelor's, master's or doctoral thesis in our working group. We offer nice colleagues, good mentoring and lots of independence with the layout and organisation of your work.
We are happy to assist you in interdisciplinary work, e.g. in the fields of horticulture and landscaping, history of science or didactics of biology. We offer our support in the initiation and supervision of bi-national doctoral theses.
Please contact Prof. Dr. Kurt Zoglauer or Dr. Thomas Janßen for current topics and mentoring capacities. In any case, please contact us early!
Topics we are in charge of:
Biosystematic treatments of selected plant taxa
Currently, the focus is on the production of taxonomic revisions of ferns for the Flore d'Afrique centrale. Depending on the scope of the topic, these can be supplemented by anatomical, molecular systematic, phylogenetic and biogeographic questions. Other taxonomic or geographical focuses are also possible on request.
Conservation biology
Studies on fitness, morphological and genetic diversity of wild plant populations in relation to nature conservation measures (ex situ culture, re-introduction of offspring, etc.) can be as much a part of the work as the evaluation of citizen-science approaches to strengthening institutional nature conservation.
Questions from other fields that we may become involved in:
Didactics
The importance of botanical gardens for teacher training and public environmental education in terms of raising awareness in the areas of biodiversity and sustainability and for understanding international environmental policy processes (CBD, CITES, Nagoya, etc.) can be explored by designing didactic materials and events or evaluating the experiences of visitors from schools and the public.
Horticultural science and landscape architecture
Garden architecture aspects in the grounds of the Späth-Arboretum can be examined and new concepts for sub-areas can be developed.
History of science and Art history
The effects of the upheaval phases around 1945 and 1989 on the scientific operation and the use of the arboretum's facilities using the text and image archives available at the house deserve detailed consideration. This may be followed by questions on the conservation and restoration of the archival holdings.