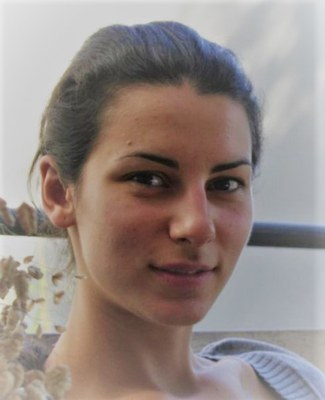 ETH Zürich
Department for Health Sciences and Technology
Laboratory of Applied Mechanobiology
Vladimir-Prelog-Weg 1-5/10
8093 Zürich
Switzerland
Tel:+41 44 633 38 10
Email: diana.stoycheva@hest.ethz.ch
---
As part of Prof Klotzsch's lab, I am interested in establishing a T cell activation system for studying the effect of mechanical forces on T cell responses. With the help of super resolution microscopy, we plan to analyze the mechanotransduction of forces in T cells from the T cell receptor to the nucleus. Complementary techniques such as single-cell transcriptomics and CRISPR-labeling will be implemented to study gene regulation in correlation to force-induced structural changes in living cells. This knowledge and approach is highly motivated by the need for optimized T cell activation and expansion in the context of T-cell based therapeutic strategies.
---
Publications:
Stoycheva D, Borsa M, Kraeutler N, Oxenius A. Non-neutralizing antibodies protect against chronic LCMV infection by shifting viral tropism to Ly6Chi monocytes. In preparation.
Weber S, Stoycheva D, Nimmerjahn F, Oxenius A. (2019) Two sequential layers of antibody-mediated control of Legionella pneumophila infection. Eur J Immunol. Accepted.
Knop L*, Frommer C*, Stoycheva D*, Deiser K, Kalinke U, Blankenstein T, Kammertoens T, Dunay IR and Schüler T. (2019) Interferon-γ receptor signaling in dendritic cells restrains lymphopenia-associated CD4 + T cell activation. Front Imm.
Deiser K, Stoycheva D, Schüler T. (2016) IL-7 promotes T cell-mediated tumor rejection via its action on host cells. PLoS One.
Stoycheva D, Deiser K, Stärck L, Nishanth G, Schlüter D, Uckert W, Schüler T. (2015) IFN-γ regulates CD8+ memory T cell differentiation and survival in response to weak, but not strong, TCR signals. J Immunol.
Sercan O, Stoycheva D, Hämmerling GJ, Arnold B, Schüler T. (2010) IFN-gamma receptor signaling regulates memory CD8+ T cell differentiation. J Immunol.
Beckhove P, Warta R, Lemke B, Stoycheva D, Momburg F, Schnölzer M, Warnken U, Schmitz-Winnenthal H, Ahmadi R, Dyckhoff G, Bucur M, Jünger S, Schueler T, Lennerz V, Woelfel T, Unterberg A, Herold-Mende C. (2010) Rapid T cell–based identification of human tumor tissue antigens by automated two-dimensional protein fractionation. J Clin Invest.
Kabiljo R, Stoycheva D, Shepherd AJ. (2007) ProSpecTome: a new tagged corpus for protein named entity recognition. Proceedings of the Annual Meeting of the ISMB BioLINK Special Interest Group on Text Data Mining, Vienna, 24-27