Our lab is located here:
Principal Investigator
Prof. Dr. Marina Mikhaylova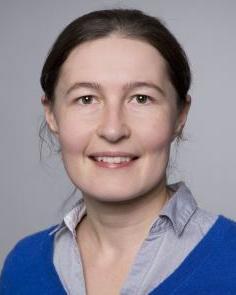 I'm a neuronal cell-biologist interested in synaptic diversity, synaptic plasticity, the cytoskeleton and trafficking. I am passionate about every aspect of fluorescent microscopy and love bridging research fields as well as trying out new things.
CV: PDF file
E-mail: marina.mikhaylova@hu-berlin.de
Tel.: 030 2093 98470
Room: 216
Secretary
Dominik Böckmann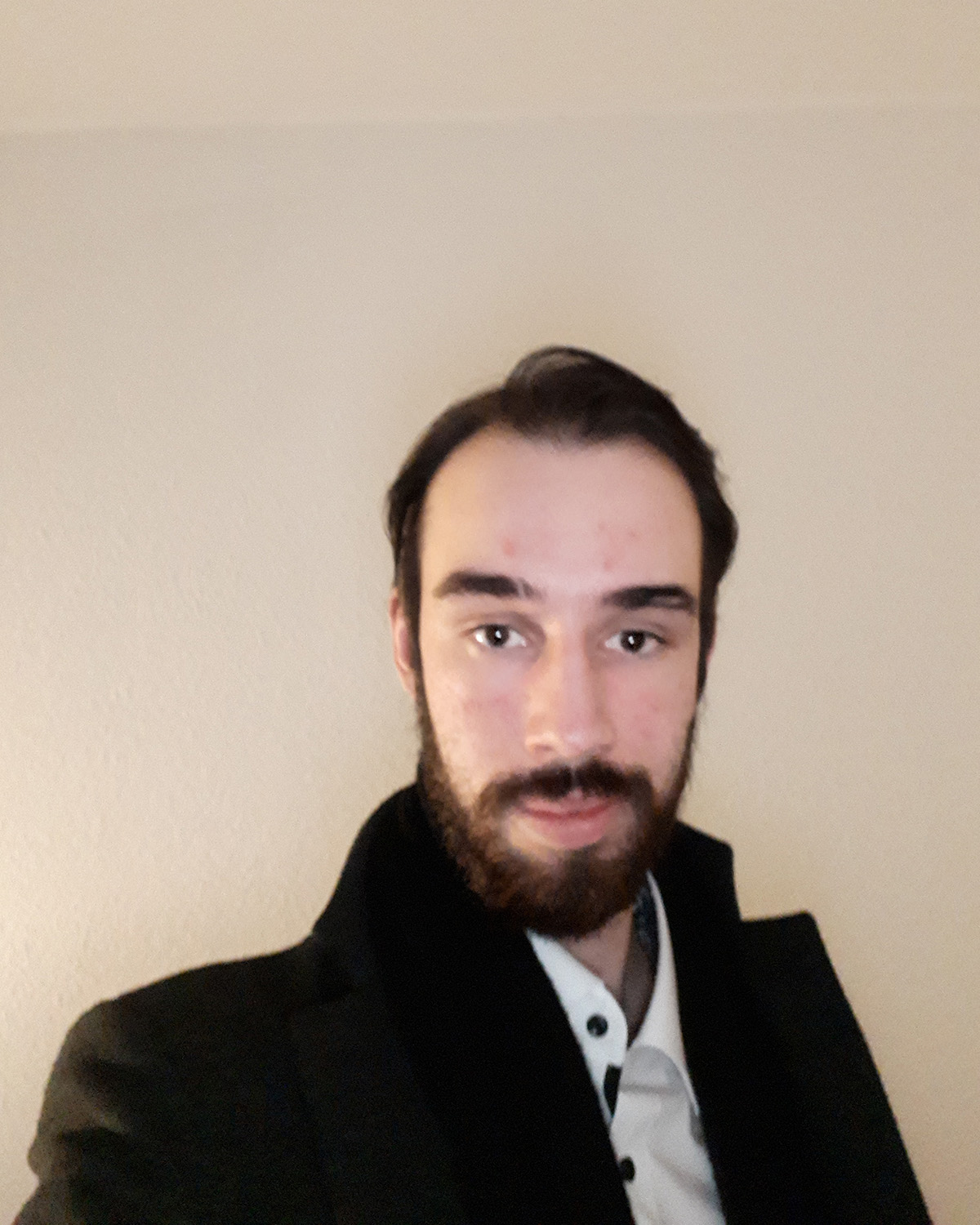 I am the secretary of the team and a commercial assistant with foreign languages by trait. Natural English was a major part of my apprenticeship specifically writing business correspondence as well as translating and interpreting form English into German and vice versa. Additionally, I studied French as my second mandatory foreign language and Korean as my third, which was my chosen elective as well. All this was combined with courses in economics, accounting, business administration, communication and business correspondence in German.
That being said and as much as it pains me I must concede that I am not particularly well versed in Biology, even though I once got an A … way back in school. Thus, I am even more pleased to say that good ol' me is the contact person for a lot of administrative concerns. If you, my dear reader, are interested in talking about other riveting topics such as bills, meetings and appointments I am always up for a good conversation. But all jest aside my aim is to take as much weight as possible of team member's shoulders and that's what I'm here for.
E-mail: dominik.boeckmann@hu-berlin.de
Tel.: 030 2093 98456
Room: 202
Postdocs
Dr. Julia Bär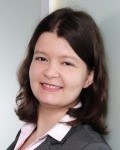 I'm a trained neuroscientist  and received my PhD from the LIN Magdeburg with a thesis on synapse-to-nucleus protein messengers and calcium-signalling in neuronal plasticity. As a postdoc my current projects include understanding the regulation of microtubule detyrosination and the role of the protease ADAM10 at the synapse. I am a part of the DFG Collaborative Research Centre 877.
E-mail: julia.baer.2@hu-berlin.de
Tel.: 030 2093 98452
Room: 103
PhD Students
Nathalie Hertrich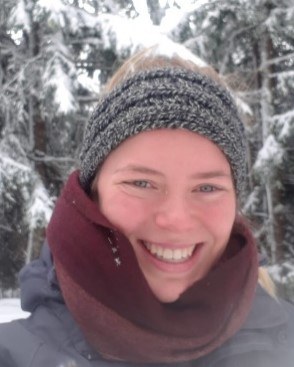 I am a trained pharmacist with particular interest in research and science. My main interests lie in the field of basic neurological functioning to understand diseases at their core. My experience has led me from drug development studies and pharmacological research (particularly gaining experience in protein purification) to neuronal trafficking, which I am investigating for my PhD. I am especially interested in live imaging and transport of various vesicles in neurons and hope that my findings can contribute to the development of new strategies to fight neuronal diseases.
E-mail: nathalie.hertrich.1@hu-berlin.de
Tel.: 030 2093 98458
Room: 215
Daniela Hacker

I am neurobiologist by training and most of my methods involve confocal or super-resolution imaging or protein interaction assays. I'm especially interested in the microtubule and actin cytoskeleton of inhibitory neurons.
E-mail: daniela.hacker@hu-berlin.de
Tel.: 030 2093 98458
Room: 215
Yannes Popp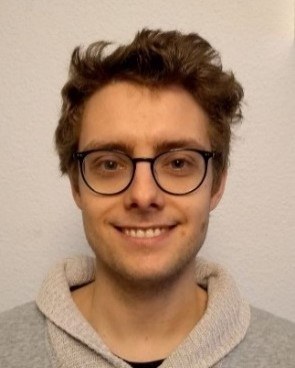 I studied Molecular Life Sciences in Hamburg and am training in cell biology, biochemistry and molecular biology. Previous work I did was on the subject of cancer research with a focus on DNA-replication processes and cytoskeleton dynamics. My Master's thesis at the group Neuronal Protein Transport (ZMNH) was aimed at understanding mechanisms of microtubule acetylation in a collaboration with the group of Laurent Nguyen (Liège, Belgium). During my PhD, I will examine the role of the autophagosomal-lysosomal system in pre-synaptic compartments and investigate if this system could be involved in synaptic plasticity. I am experienced in biochemistry, cell-free cytoskeleton reconstitution assays and microscopy methods such as fluorescence microscopy, confocal microscopy, live-cell imaging, and single-particle tracking.
E-mail: yannes.popp@hu-berlin.de
Tel.: 030 2093 98458
Room: 215
Alexander Biermeier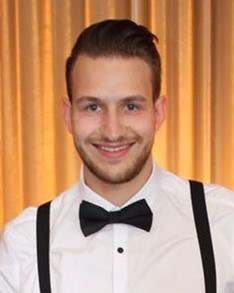 Born in Munich, I hold a Bachelor's degree in biology from the University of Würzburg and am currently studying Molecular Life Science at the HU. My main interest is the cultivation and differentiation of pluripotent stem cells, which are an important in vitro model for studying molecular mechanisms and physiological processes in cellular communication.
E-mail: alexander.josef.biermeier.1@hu-berlin.de
Tel.: 030 2093 98458
Room: 215
Tomas Fanutza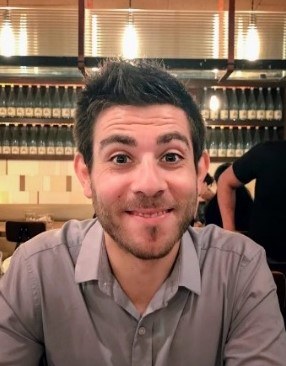 Coming from Sardinia, Italy, I obtained both my Bachelor's degree in Biology and Master's degree in Neuropsychobiology at the University of Cagliari. During my Master's (2010-2012), I learned about electrophysiology techniques applied to investigate the neuroplasticity in mammalian brains. After graduation, I moved to the United States to work as an electrophysiologist researcher. Initially, I joined the laboratory of Luciano D'Adamio of the Albert Einstein College of Medicine (2012-2016). Following this I became a member of the laboratory of Dr. M. Ehrlich & Dr. S. Gandy of the Mount Sinai Hospital (2016-2018). Since February 2019 I have been in the laboratory of Marina Mikhaylova as a PhD Student. During my PhD I aim to achieve the most advanced imaging techniques and methods to investigate neuronal plasticity in the hippocampus.
E-mail: tomas.fanutza@zmnh.uni-hamburg.de
Yuhao Han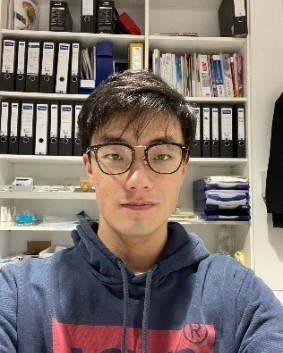 I completed training as cell biologist and obtained my master degree at Utrecht University. In July 2020, I joined the Mikhaylova lab as PhD student. In collaboration with Dr. Kay Grünewald at DESY (CSSB). I am working on a joint project focusing on axon initial segment (AIS). I am interested in understanding the function, molecular and structural organization of AIS in hippocampal principal neurons. My project mainly involves Microscopy techniques, including confocal or super-resolution fluorescent microscopy and cryo-correlative electron microscopy (Cryo-CLEM).
E-mail: yuhao.han@zmnh.uni-hamburg.de
Technical Assistants
Thao Nguyen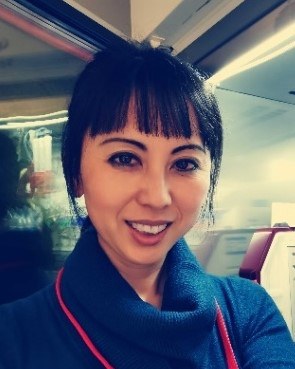 I am a biological technical assistant (BTA) and have been working the Mikhaylova lab since spring 2021. Previously, I worked at the FU Biochemistry, metanomic GmbH, FMP and in the group of Prof. Hegemann at the HU. I`m particularly experienced in high-throughput cloning, 3' and 5' Race, molecular biology as well as expression and purification of proteins in various organisms.
E-mail: thi.bich.thao.nguyen@hu-berlin.de
Tel.: 030 2093 98456
Room: 202
Lisa Mallis

I am a biological technical assistant (BTA) Previously, I worked at the Institute for Animal Nutrition of the FU Berlin, trained and worked at the MDC Berlin and started working at the HU in 2016. Now I'm happy to have joined the Group of Marina. I`m particulary experienced in histology ranging from cell to hole mount sectioning and staining, molecular biology and protein biology. I love teaching students and hope that I can share my experience while gathering more knowledge in the future.
E-mail: lisa.mallis@hu-berlin.de
Tel.: 030 2093 98456
Room: 202
Guest Scientists
Dr. Aygul Subkhangulova
I am a cellular neuroscientist interested in neuropeptide secretion and signaling. I got my PhD at the Max Delbrück Center (MDC) in Berlin, where I investigated the impact of intraneuronal protein sorting on energy metabolism in mice. I went on to do my postdoctoral training at the Vrije Universiteit in Amsterdam, where I dived into the biology of neuropeptide-containing dense core vesicles. In the Optobiology group, I investigate neuropeptide-induced signaling pathways that affect actin cytoskeleton and presynaptic functions in primary hippocampal neurons. With this project, I hope to gain insight into the molecular mechanisms of neuropeptide signaling in the brain. 
E-Mail: aygul.subkhangulova@hu-berlin.de
Tel.: 030 2093 98452
Room: 103
Alumni
Dr. Bas van Bommel
Obtained his PhD degree in the research group of Prof. Dr. Marina Mikhaylova in Hamburg. Since March 2021 Bas is working as Postdoc scientist in the research group of Prof. Dr. Helge Ewers at the Freie Universität Berlin, Germany.
Christian Ebner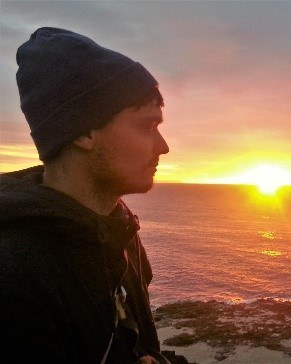 I'm interested in how sensory experience shapes cortical circuits and how this in turn affects perception. After having worked with mainly computational networks and single-cell models for some time, I jumped into the experimental world, utilizing in vitro whole-cell recordings among other methods. In a collaborative effort between the Mikhaylova and Larkum labs, I am currently investigating the effects of novel and enriched environments on the synaptic and dendritic properties of cortical pyramidal cells.
E-mail: christian.ebner@charite.de
Dr. Jasper Grendel
Trained as a biomedical engineer, I have worked on several neurobiological topics (e.g. epilepsy, memory, protein translation & transport) using a variety of modalities (e.g. local field potentials, resting state fMRI, mass spectrometry, imaging, & mouse behavior). For me, the joy of a topic comes mostly from the complexity of the analysis as well as writing analysis scripts and algorithms to dig through large datasets in order to answer relevant biological questions. As an educator, I am additionally interested in conveying scientifically substantiated work to the general public.
Dr. Michael Bucher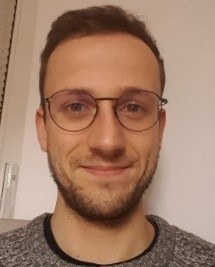 I studied Chemistry and Pharmacy and obtained a Master's degree in Biochemistry from the Leopold-Franzens University of Innsbruck in Austria. I was part of the Mikhaylova lab from May 2017 until January 2023 at the ZMNH in Hamburg working as a collaborative PhD student with the lab of Michael Kreutz (LIN Magdeburg). In my PhD, I focused on protein dynamics at the post-synapse and on the elucidation of protein structure-function relationships for autism-associated missense variants using a wide array of biochemical and biophysical techniques.
Lukas Kmetsch
I've successfully completed my Master in Biophysics and my Bachelor in Biophysics at the Humboldt University. I am interested in many topics such as Neurobiology, Microscopy and biochemical methods. That's why I was happy to do my part in the group.
Viviana Lefherz
I finished my bachelor's degree in biology and wrote my bachelor's thesis in neurobiology. Now I would like to focus more on neurobiology in my Master's degree and gain more experience as well as learn new methods in this field. I'm particularly interested in microbiology, biochemistry and microscopy. 
Dr. Anja Konietzny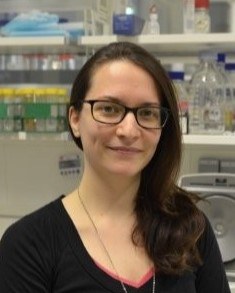 I'm a molecular biologist by training, and completed my PhD in the Mikhaylova lab in 2020 working on joined projects investigating the role of the dendritic F-actin cytoskeleon in organelle and protein trafficking as well as the role of the F-actin associated protein synaptopodin in the localization of smooth ER to dendritic spines in conjunction with the F-actin motor protein myosin V. As a postdoc I am now working on the characterization of the so far undescribed interaction of the calcium-binding protein caldendrin with the myosin V motor protein. I mostly employ biochemical and in vitro assays, combined with live imaging of protein transport in dissociated neuronal cultures.
Arie Maeve Brückner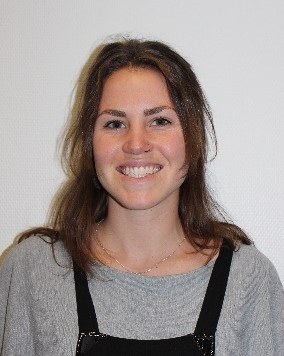 Studied Molecular Life Sciences (BSc) at the University of Hamburg, I was working as a Student Assistant to PhD Student Tomas Fanutza in the Mikhaylova Workgroup. I helped with the imaging, analysis, and reconstruction of organotypic slices of hippocampal neurons. My interests lie in furthering my practical knowledge of immunocytochemistry and my understanding of synaptic distribution in relation to neuronal plasticity.
Christopher Reimann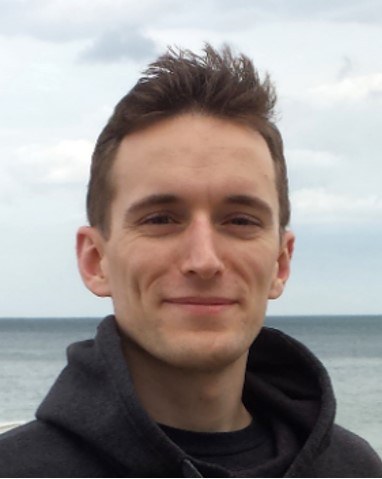 I studied Molecular Life Sciences in Hamburg and became fascinated by the world of extracellular vesicles (EVs). After an internship in the Mikhaylova lab in 2019, I received a scholarship to do my PhD at La Trobe University in Australia. As a member of the group of Prof. Andrew Hill, I am interested in understanding the physiological significance of EVs in the brain and the role of exosomes in Alzheimer's and prion diseases. In collaboration with the Mikhaylova lab and the Institute of Neuropathology in Hamburg, I rejoined the lab as a guest PhD student investigating the link between EVs and the metalloprotease ADAM10.
E-mail: christopher.reimann@zmnh.uni-hamburg.de