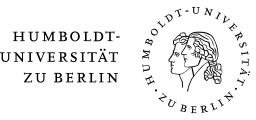 Herbarium
The herbarium of Späth-Arboretum was founded in 1960 as a scientific collection through the takeover of various herbaria and was subsequently constantly expanded by the staff of Humboldt-Universität. The collection is registered with the abbreviation BHU in Index Herbariorum.
Herbaria include sheets of pressed, dried and labelled plants and sometimes special collections (see below).
The majority of the approximately 270,000 herbarium sheets - vascular plants worldwide with a focus on Eurasia and Cuba as well as several mosses and fungi - were transferred to the Botanical Museum Berlin-Dahlem (herbarium abbreviation B) in 1993.
Today, the BHU herbarium contains about 20,000 herbarium specimens (not including the special collections), which comprise Gerd Krüssmann's collections from his time as a dendrologist at Späth's tree nurseries, a reference collection of accessions cultivated in the living collection, a bud herbarium of deciduous trees in winter condition, a blackberry collection and a comparative and teaching herbarium of European flora.
The herbarium is actively expanded by students on excursions and used as illustrative material in teaching. It also serves as an infrastructure for the handling of loan transactions with herbaria worldwide through which we obtain the plant material required for current research projects.
---
The herbarium BHU comprises the following special collections:
(1) an extensive collection of botanical microscopic preparations:
leaf venation preparations, pollen preparations for light microscopy and anatomical preparations of plant tissues,
(2) a small collection of whole plants, flowers (or inflorescences), fruits or fleshy vegetative structures preserved in alcohol and used mainly for teaching as well as
(3) a collection of dried large fruits, seeds, wood and other vegetative plant parts.
Please send enquiries about objects in the collection and loans to arboretum@hu-berlin.de