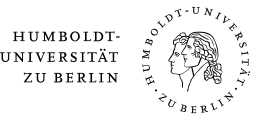 Champion-trees and other woody plants worth seeing
In order to introduce new woody plants worth cultivating, the SPÄTH company commissioned research trips to foreign floristic regions, in which the Arboretum served as an experimental field. This way the garden world was enriched by numerous beautiful and valuable trees and shrubs. One example is the winter-hardy laurel cherry (Prunus laurocerasus L. 'Schipkaensis') that was discovered on the Schipka Pass in the Bulgarian Balkan Mountains and then marketed in 1889.
The first tree of the conical spruce Picea abies (L.) H.Karst. 'Ohlendorffii', which is very common in the trade, can also be found in the Späth-Arboretum. All individuals of this variety are descendants of this tree, whose shape was described by SPÄTH and introduced to the market as a variety. The tree in the Arboretum, however, remains behind younger offspring with more favourable growing conditions due to its confined growth situation in height and trunk circumference.
The Moltke lime Tilia × moltkei Späth, a hybrid between Tilia americana L. and Tilia tomentosa Moench, originated before 1880 on the grounds of the Späth nurseries. In 1888 such a tree was planted by Field Marshal Count Moltke as a memorial tree in the Arboretum. The tree still found in the Arboretum today, like all Moltke lime trees, is a descendant of Späth's first tree, which no longer exists.
---
Champion trees are notably large and therefore often particularly old trees. The name is linked to an initiative of the German Dendrological Society (DDG) and the German Arboretum Society to draw attention to the great diversity in our gardens and parks, forests and avenues. All trees identified and measured by volunteers are reported to DDG and published in a database. There you can find out where the thickest common oak in Germany stands or how many maple species are known in a selected federal state.
The Späth-Arboretum with its abundance of woody plants in numerous species and horticultural varieties is home to many federal and state champion trees. The criterion for this is the trunk diameter at "chest height", i.e. 130 cm above the ground.
At present (08/2018) the Späth-Arboretum has 138 federal champion trees in its collection of woody plants, of which slightly more than half are varieties and hybrids.
List of federal record trees in the Späth-Arboretum »
The list indicates the location of the trees with the section number ("Quartier"), which you will find on the site map or signposted on the grounds in the Arboretum.