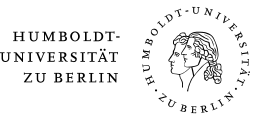 Seed exchange
Where do botanical gardens get their plants from? In addition to own collection activities, the international exchange of seeds between the gardens plays a major role here.
Späth-Arboretum publishes an annual catalogue of seeds harvested from its living botanical collection and collected by staff in the wild. This is our Index Seminum with roughly 900 accessions offered for exchange to about 800 botanical institutions in 120 countries.
Wir versenden jährlich 2000-4000 Saatgutproben an etwa 250 Besteller. Wir bestellen selbst bis zu 500 Saatgutproben jährlich für die Weiterentwicklung unserer eigenen Sammlung.
The Arboretum has been a member of the International Plant Exchange Networt (IPEN) since 2002. All seed samples offered are clearly identified by an IPEN number and are exchanged exclusively for non-commercial scientific use with other botanical institutions. The supply of material to institutions not registered in the IPEN or for commercial use is subject to special regulations. Unfortunately, it is not possible to supply plant material to private individuals.
Our Index Seminum has been published annually since 1963. The current issue and past issues are available here: